Tungsten Carbide Blank Plates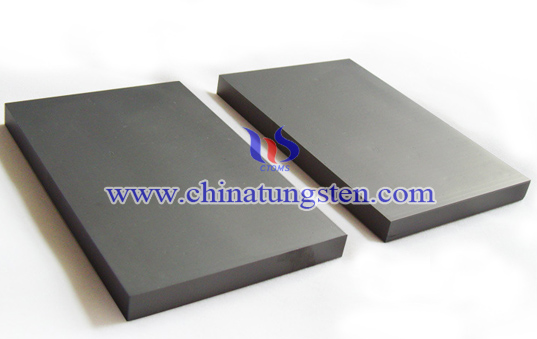 Tungsten carbide blank plates with excellent red hardness, high hardness, wear resistance, good high elastic modulus, high compressive strength, chemical stability (acid, alkali, high temperature oxidation), the impact of low toughness, low coefficient of expansion , thermal conductivity, electrical conductivity and iron and its alloys with similar characteristics. Mainly used in terms of press die, die-cut materials.
Tungsten carbide plates have thick sheet with the sheet points, thick carbide plate mainly used to produce high-quality carbide mold, thin alloy sheet metal is mainly used to produce wear-resistant carbide blade; Carbide thick sheet of material properties and thin sheet metal carbide material properties are very different in purpose are not interchangeable. Production process is as follows:
Milling → By end-use requirements recipes → After wet milling → Mixed → Smash → Drying → Sifting → After joining forming agent → Then drying → After sifting prepared mixes → Granulation → Repression → Forming → Sintering → Forming (blank) → Flaw detection → Packaging → storage.
Tungsten carbide blank plates specifications and dimensional tolerances(Unit:mm):
Blank Specifications:
length × width × thickness
length
width
thickness
100×100×5.0
±2.2
±2.2
±0.35
100×100×5.5
±2.2
±2.2
±0.45
100×100×6.0
±2.2
±2.2
±0.45
100×100×6.5
±2.2
±2.2
±0.45
100×100×7.0
±2.2
±2.2
±0.45
100×100×7.5
±2.2
±2.2
±0.45
100×100×8.0
±2.2
±2.2
±0.45